We can't help it; if we love and fear God, we love His story. It is an account of peace, then conflict in which paradise is lost, then the Prince comes and paradise is restored.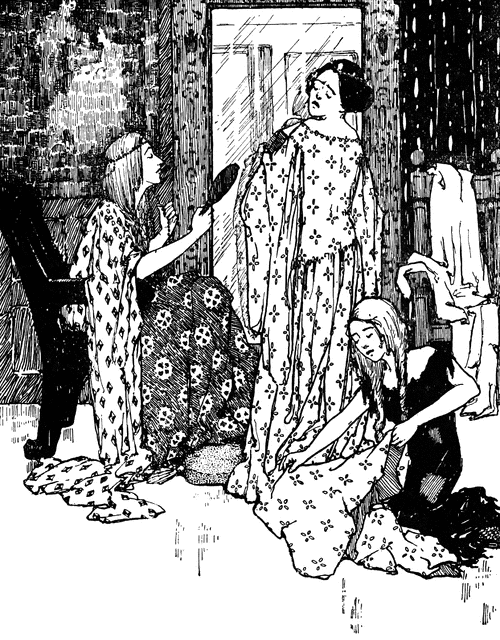 An illustration of the tale Cinderella
This is reflected in the good myths that have survived. It is in the tale of Cinderella, of which 354 versions have been found. It is even found in pagan stories once told around ancient fires.
Modern literature, by and far, has purposely eschewed God's story. Therefore, most contemporary literature is stuck in the "conflict" portion of the narrative.
Man is in a wretched state, at odds with his environment. Sometimes he acts heroically, nevertheless, but often his very existence seems absurd to the non-believer.
This explains why some literature seems depressing to Christians, who, while they know that man is fallen and in a state of sin, live with the hope of regaining paradise. If you and your children choose not to wallow around in the mood portrayed by writers who are stuck in the middle part of man's story, there is no reason why you should, even if one of these selections is in your literature book, and even if the author is a "great" writer. Ruth Beechick, You CAN Teach Your Child Successfully
With this in mind, the
McGuffey readers
are such a sweet breath of fresh air! They delight both the mind and the heart. Here is an example from
McGuffey's third reader (revised)
,
I often enjoy reading these stories before bed to myself--catching up on the wonderful education I never received!